Infrastructure
We have developed a state-of-the-art infrastructure at our premises to execute all our tasks smoothly.  This facility has been developed in accordance with the sophisticated designs and architecture.
Production Unit
Our production unit is well-equipped with imported machineries of  advanced technology that is required in the manufacturing process. In our unit, we have Primary Crusher (SANDVIK – Sweden), Cone Crusher (Metso – France), VSI Crusher (Metso - Newziland) for making high quality aggregates.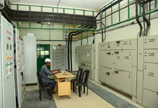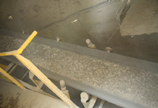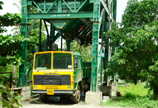 Further, our infrastructure has been divided into different  sub-units to carry out all our activities in an orderly and hassle-free manner
Our Team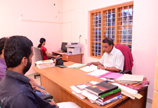 We have a team of highly experienced labours and qualified professionals, who support us greatly in each and every stage of our trade. These professionals employed by us are immensely industrious, dedicated, hardworking and sincere towards their work. These professionals work in close coordination with each other to achieve the set organizational goals in an efficient and effective manner. Moreover, to enhance the skills and knowledge of our experts, we conduct training sessions and workshops on regular basis.
Transportation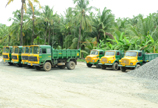 Our transporting division has almost 20 numbers of Tipper Lorries. Our drivers and assistants are highly experienced.
Weight Bridge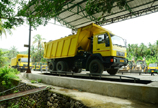 Another important facility in our company is the weight bridge.  All the delivery will be measured in terms of quantity using our newly installed weight bridge system.
Quality Assurance
Being a quality conscious organization, we believe in offering our clients with quality-approved products. The products we offer are processed using optimum grade raw material received from our own mine . Our products are in compliance with the norms and standards of the industry. Furthermore, the experienced and qualified quality controllers appointed by us thoroughly test these products on certain well-defined parameters in order to rule out every possibility of flaw. These professionals check the quality of the products on the ground of the parameters mentioned below:
Unit Weight & Bulk Density
Sieve Analysis
Water Absorption / Moisture Content
Specific Gravity
Aggregate Crushing Value
Aggregate Impact Value
Abrasion Resistance
Client Satisfaction
Since, we are a client-oriented organization, we make sure to offer excellent quality products to our customers within the stipulated time period. Our reasonably priced products are processed in conformation with industry norms & standards. The professionals of our firm directly interact with the clients to cater to their requirements efficiently. Further, we facilitate our clients with convenient payment options to ease the tedious process of monetary transactions.